About Us
BIO and Mission Statement for Independent Benefit Solutions
Mission Statement
The team at Independent Benefit Solutions ensures each client we serve is confident in the decisions they must make to secure and protect their financial future. We help our clients secure a comfortable lifestyle by providing the expertise, advice, resources and services necessary for them to succeed and achieve their dreams.
Value Statment
As a leading local provider of personal insurance and business worksite benefits, Independent Benefit Solutions uses a comprehensive approach and open architecture. We work closely with each client and our strategic referral partners to develop a tailored plan to fit your lifestyle, goals, and budget.  We specialize in asset protection strategies and creative insurance solutions that protect against unnecessary risks and inefficient wealth transfers.
About Nicholas Pacheco, CLTC
Business Background
Nicholas H. Pacheco, CLTC is a Financial Services Representative with over eighteen years of experience in the financial services and insurance industry. Fully licensed in seven states, Nicholas currently runs his agency, Independent Benefit Solutions, LLC out of North Providence, Rhode Island. Nicholas began serving his clients out of a sincere desire to help individuals and families plan for and attain their financial goals. He focuses his practice on efficient retirement income and legacy planning, with an emphasis on building and using tax-free wealth. His clients consider him a trustworthy, caring, and reliable expert, whose hard work and superior service leads to exceeding clients' goals and expectations.
I enjoy coaching individuals on how wealth really works by challenging traditional wealth accumulation and wealth distribution models, because what we were taught about how wealth works simply isn't true.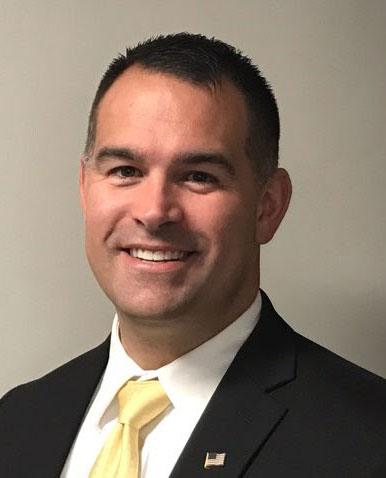 Nicholas' advanced knowledge of how true wealth works is an incredible asset to his clients, whom he coaches daily in many areas including:
Retirement Income Planning
Social Security and pension maximization
Minimizing taxes and unnecessary transfers of wealth
Life insurance, Medicare and long term care planning
A licensed producer, Nicholas' consultations with clients are always provided with no fee or obligation. Nicholas is a team-player who works collaboratively with other advisors and mentors to ensure the most comprehensive outcome for his clients on a tax-advantaged and referral only basis.
Nicholas grew up in Tiverton, Rhode Island and graduated from Rhode Island College with a Bachelor's Degree in Finance. In 1995, he joined the Rhode Island Army National Guard and has since completed three combat tours of duty overseas and is a recipient of the Bronze Star. Nicholas currently resides in Coventry, Rhode Island, where he enjoys maintaining an active and healthy lifestyle and spending time with his family and friends.
Community Involvement
Treasurer & Board Member, Rhode Island Hospice Veterans Partnership
Member, Rhode Island Estate Planning Council
Active Member, Better Business Bureau (BBB)
Active Member, Northern RI Chamber of Commerce
Member, Bristol County Estate Planning Council
Member, Lifespan Planned Giving Council
Education
B.A. Finance – Rhode Island College, Providence, Rhode Island
Currently in pursuit of MBA with a concentration on Finance
Licenses and Certifications
CLTC, Licensed in RI, MA, CT, ME, NY, FL, and KY.