Disability Insurance
Cover a portion of your earned income if you become too sick or hurt to work.
What is Disability Insurance?
A disability income insurance policy can cover a portion of your earned income if you become too sick or hurt to work as the result of a total or partial disability caused by either an accident or an illness. Generally speaking, the benefits paid on an individually owned disability income insurance policy are portable and income tax-free.
Disability Insurance Calculator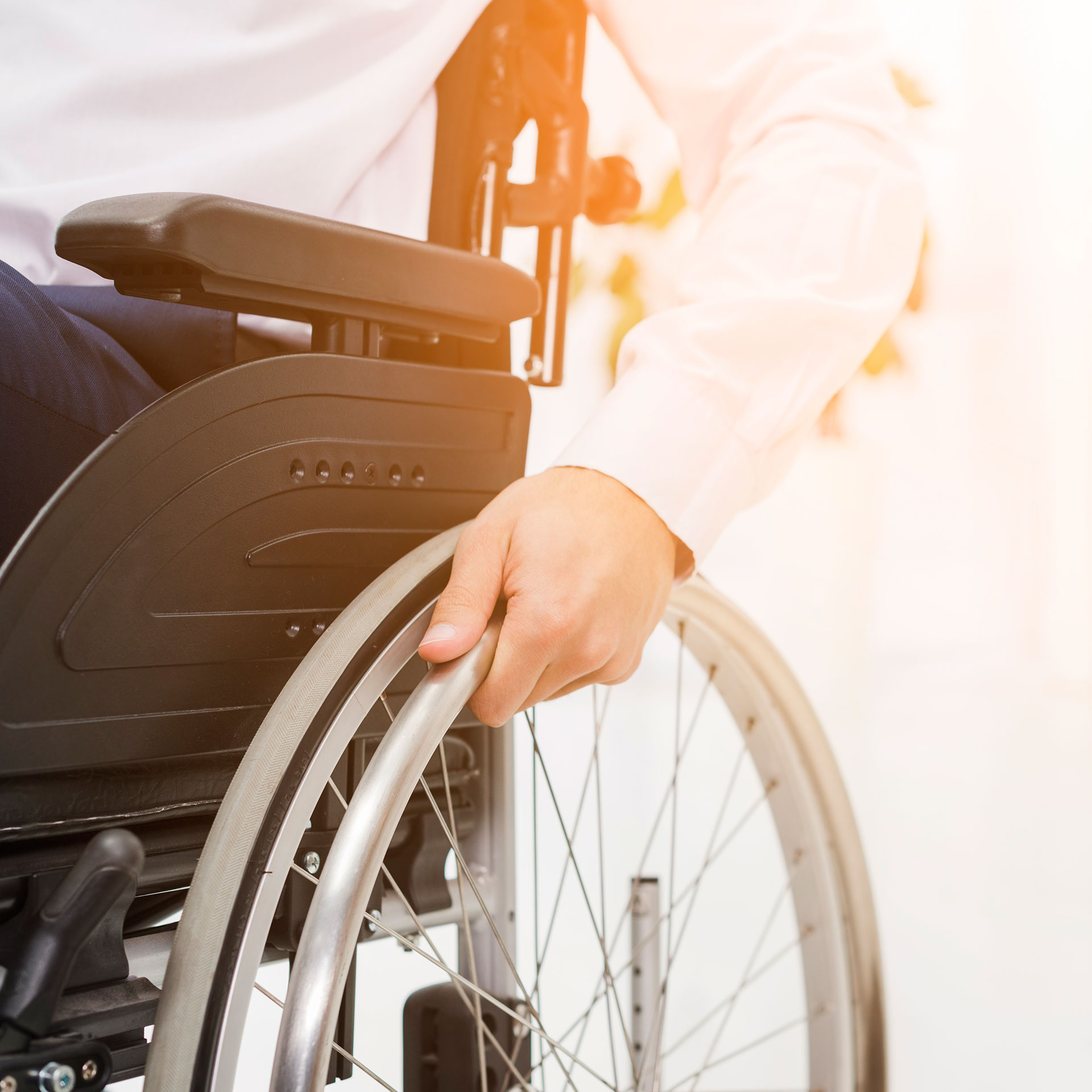 Who needs it?
Your most important asset is your ability to earn a living. Think about how much you earn in a year and what that would be over a lifetime. What would happen if those paychecks stopped? For many, a sudden interruption of income could have serious financial consequences. Not only does an accident or illness prevent you from earning a paycheck, but it could lead to medical bills or other unforeseen expenses. Anyone who depends on their income to pay the bills or maintain their lifestyle should consider disability income insurance protection.
What are the risks?
The risk of becoming disabled can happen to anyone, anytime and anywhere. No one plans to become disabled. Nearly one in three women can expect to suffer a disability while for men, the odds are about one in four. One worker in seven can expect to be disabled for five or more years before retirement.
The below chart shows disability claims by diagnosis type.
Policy Types
We offer a variety of disability insurance options depending on your needs.
Group Long Term Disability (GLTD)
For many employees, group long-term disability (GLTD) benefits are made available to them in the form of a company's employee benefits package should they become too sick or hurt to work. A typical GLTD policy will replace a portion of the insured's base salary, up to a specific maximum benefit limit while bonuses and commissions are often excluded. GLTD benefits are subject to income tax when the premiums are paid for by the employer. Additionally, coverage may not be portable if you change jobs or become unemployed. These "gaps" in your income can be satisfied by purchasing individual disability income insurance.
Individual Disability Insurance (DI)
The most flexible and reliable source of coverage is an individual disability insurance policy you purchase on your own. A privately owned policy is portable, meaning you won't have to worry about losing coverage if you change jobs. When paid with after-tax dollars, benefits are received income-tax free.
Business Overhead Expense (BOE)
The success of your business revolves around you. You are your business's most important asset. You drive your business through management, marketing, generating business revenue, and taking care of necessary business expenses such as payroll, utilities and rent. But, what if you had an accident or an illness? How long could your business last without you? Business Overhead Expenses disability insurance can be the solution.
Business Overhead Expense coverage ensures continuity of your business and helps cover the day-to-day business overhead expenses. These include but are not limited to: employee salaries, rent, leases, insurance premiums and utilities. These policies are customizable and non-cancellable. Premiums paid are considered a business expense and are tax deductible. The benefit payments may be taxable, but ensures you have a business to come back to!
Disability Buy-Sell Policies
What good is a buy-sell agreement if it is not properly funded? Disability Buy-Sell coverage protects an interest in a business. Buy-Sell premiums are not tax-deductible, but any benefits paid are income tax-free.